This past year at main stage, which is an event CMU puts on that allows students to explore different RSO's on campus, greek organizations, and clubs, and I found one that is very close to my heart – Future Child Advocates. When I was walking around, I saw a flyer that asked, "Want to become an advocate for children who are victims of abuse and neglect?" I finally thought I found an RSO that I could be passionate about.
FCA is a very small group on campus, since it is a fairly new organization on campus. Due to it being new, we experiment with a lot of different ideas; kind of a trail and error process. This group has very many ideas with not a lot of money and few resources to do so, but that hasn't stop this group from trying to help out where and when we can. Our whole goal is to help children in anyway that we can, and we had two large success this year.

FCA put on our second annual Trunk-or-treat for the community of Mo
unt Pleasant on October 30th from 7-8:30 PM. This event consisted of many organizations from CMU including Best Buddies and SOMI Young athletes (and many more) that brought decorated trunks to lot 18 to pass out candy to children. This ended up
being a great turn out that gave children and families a face and happy environment to trick-or-treat.
A second huge success that FCA had this year was our first Toasty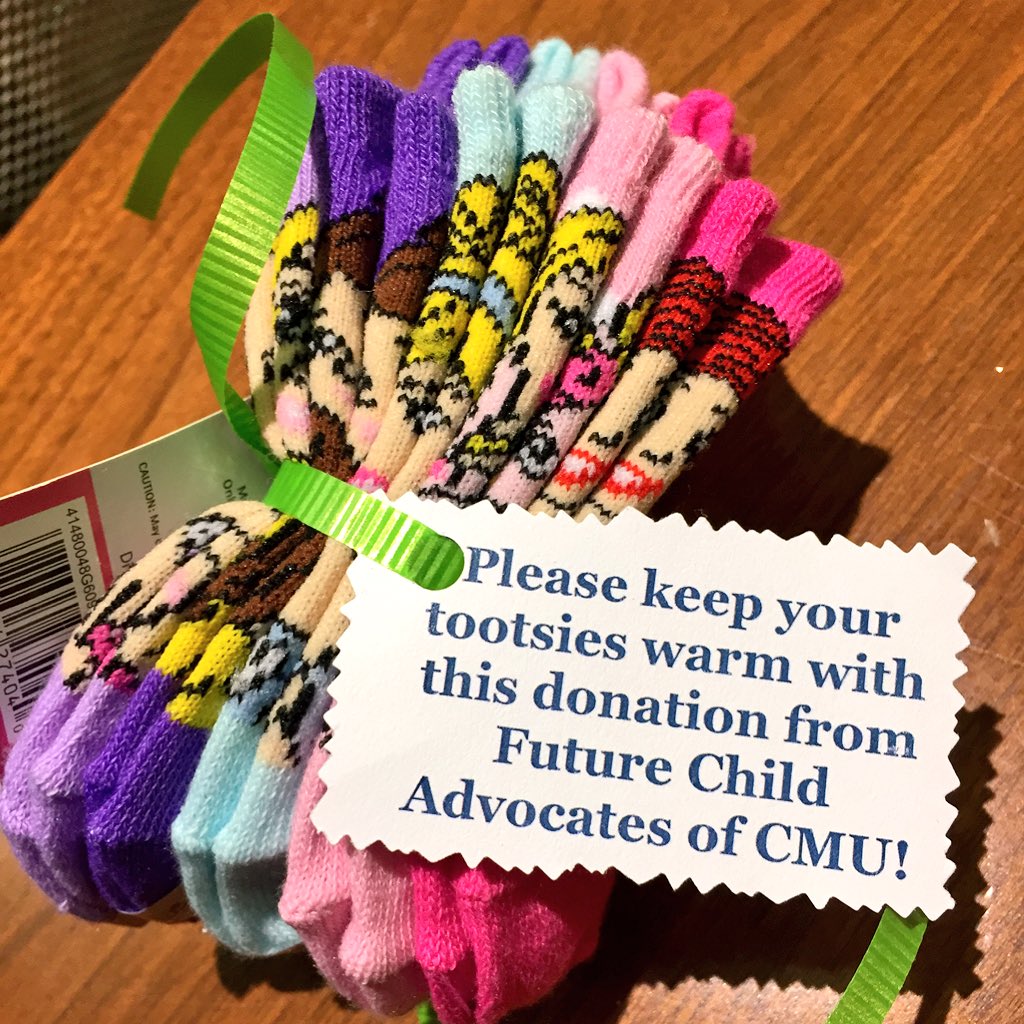 Tootsies sock drive. Socks are a very essential part of keeping warm and healthy during long winters, and many families lack this essential in our home of Michigan. FCA collected over 800 pairs of socks to donate to many families in need. Thanks to one of members, Caitlin Strobel, who collected over 600 pairs of socks herself. We would have not been as successful without her help and dedication to this cause. Since her community was a HUGE part in this sock collection over Christmas break we gave back to her community of Petoskey, MI by donating most of the socks to Pellston Elementary, Middle School, and High School. The remainder of the socks went to Clare, MI which is located about 20 minutes from Mount Pleasant.

My first year a part of FCA I was elected the Public Relations chair of e-board, which involved running the twitter page (@FCA_CMU) and Facebook page while advertising our events and fundraisers. Our group started out in the beginning with over 25 members, now we are down to about seven. I was elected President of FCA next year, which will be a challenge but it will also be very rewarding. My goal is to keep this amazing group around here at CMU; I have visions for this group to start making the difference in a small way that will make a huge impact. One of our biggest goals for next year is to start a backpack drive to provide backpacks full of supplies for students that need them.
I believe that FCA is helping me grow professionally and individually. Next year my leadership skills will be tested, along with my organizational skills and time management skills. This group is also helping me grow and develop my strong passion for helping children that are abused and neglected. This isn't just some group I joined for the recognixition, it's something that means the world to me.
Future Child Advocates seek to provide a voice for those who are left without one.